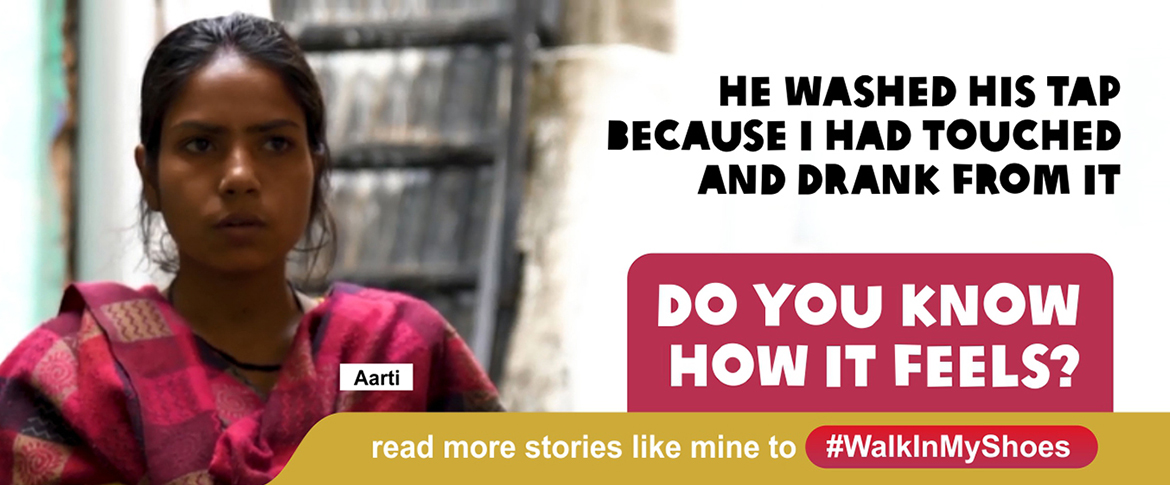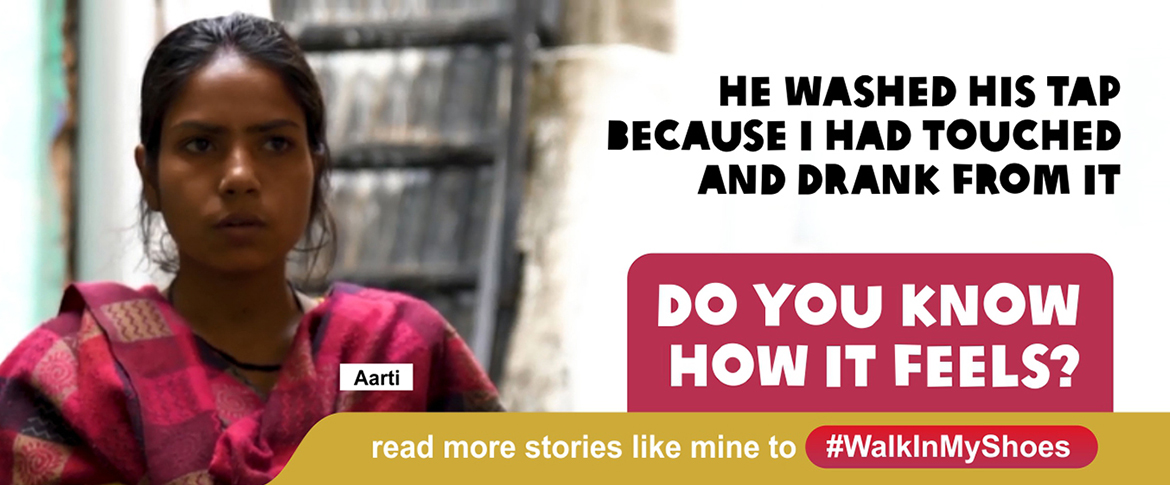 Millions of people in India face discrimination on the basis of their gender, caste, class and religion. Together, with the power of people, Oxfam India fights discrimination and helps marginalised communities pull themselves out of inequality and injustice.
Help us spread the word about the campaign. Use the campaign hashtag #IndiaWithoutDiscrimination on social media to show your support and share our posts in the digital sphere.
Strengthen your commitment! Post a self-photograph in the pose of an Anti-Discrimination Warrior with your arms crossed in front of your chest on your social media handles. Don't forget to tag us! Use #IndiaWithoutDiscrimination in your posts.
Your donation to Oxfam India will help us continue providing support to the most vulnerable people and ensure that in the coming years we create a just and discrimination-free India.
India Without Discrimination
WHY WE ARE HERE
THE WORLD IS BECOMING MORE DIVISIVE AND UNEQUAL. WE ARE GOING TO CHALLENGE IT AND MAKE IT DISCRIMINATION-FREE AND MORE EQUAL.
Millions of people in India face discrimination on the basis of their gender, caste, class and religion. These interwoven and complex inequalities further divide our societies and make the voices of millions go unheard. Unequal societies tend to have higher levels of inequality and poverty. We are here to beat discrimination and inequality.
WHAT WE DO
OXFAM INDIA IS A MOVEMENT OF PEOPLE WORKING TO CREATE A JUST AND AN EQUAL INDIA.
By putting the rights of marginalised at the heart of everything we do, we work to create a discrimination-free India where everyone lives a life of dignity, free from injustice and inequality.
In 2019-20, with the help of our partners and supporters, we ensured a life of respect and dignity for nearly three million people.
HOW WE DO IT
WE WORK WITH COMMUNITIES, LOCAL PARTNERS AND SUPPORTERS, LIKE YOU, TO FIGHT DISCRIMINATION.
We work on the ground with marginalised communities to support them in their fight against discrimination.
We study, research and dig deep to find evidence which can help governance systems take inclusive policy decisions.
We amplify the voices of the marginalised communities by engaging with active citizens to support demands for equality and accountability.
Changing mindsets frame by frame
Discrimination and prejudice is preventing millions of people from living a life of dignity and self-reliance. (Watch video)
Click here
for more videos that make our efforts FAR MORE SIGNIFICANT
Stories of freedom
Most of us experience discrimination and biases on the basis of gender, caste, class and religion. But a few fight back and emerge stronger. They are our Anti-Discrimination Warriors. Read their stories here.